Give us a call:
+1 (405) 865-5020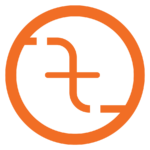 PumpDoc
Production Consultation
Slyder Pumps offers oil and gas operators across the country integrated engineering, production optimization, and asset management solutions to ensure optimal asset management. we believe in creating value for our customers by leveraging highly specialized knowledge, technology, and best practices.
We are proud to provide complete engineering and optimization strategies through our highly trained engineers (PumpDocs), who provide knowledge on how to increase production by designing the best artificial lift system to ensure productivity and dependability.
Analyze Your Well With Our Experts.
Reduce Maintenance and Improve Performance without having to replace your entire pump system. We won't recommend a product you don't need unless it will reduce maintenance costs, reduce downtime and improve overall efficiency of your pump system.